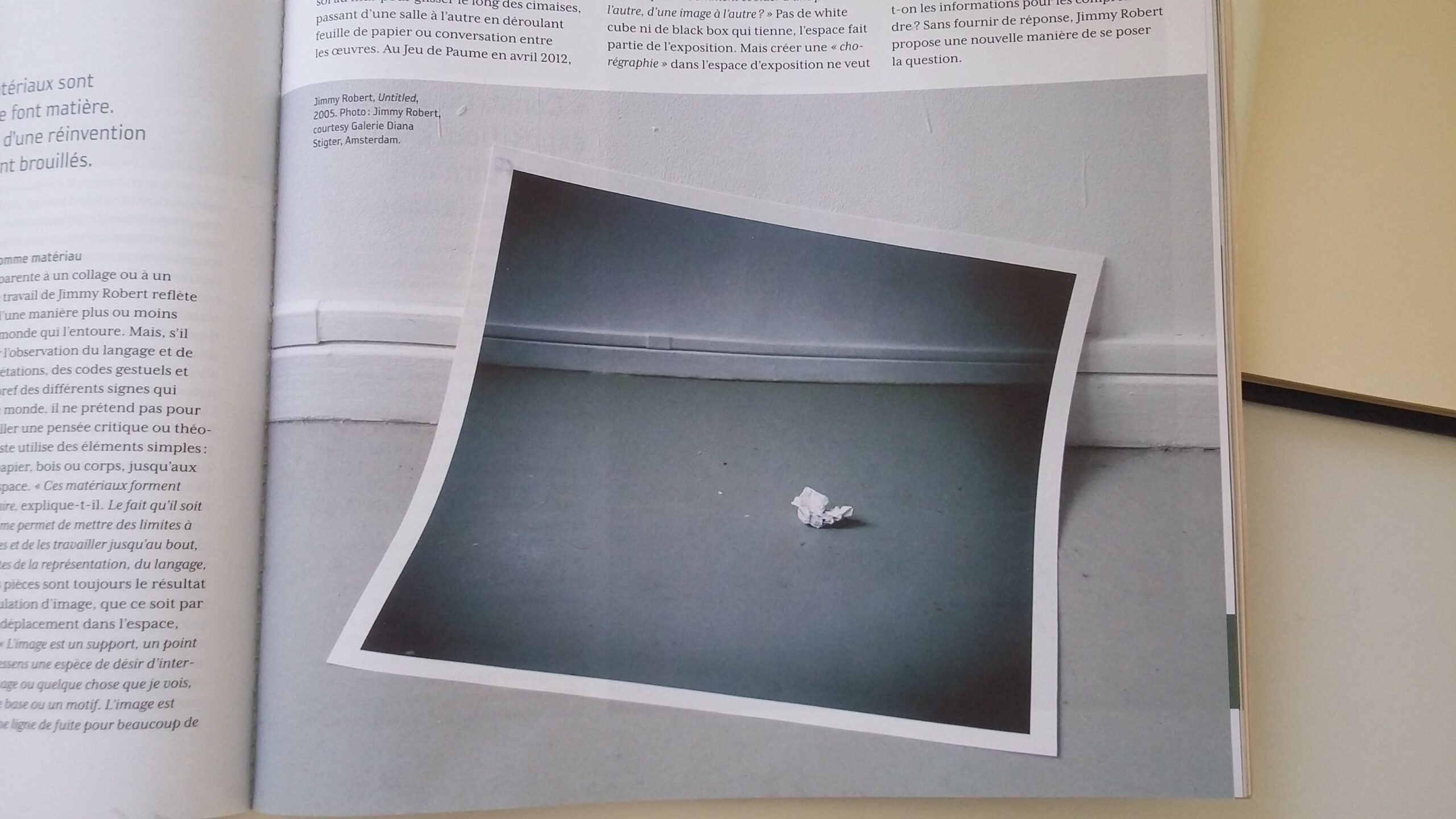 "Jimmy Robert is an artist who lives and works in Berlin. Robert's practice ranges across performance, film, photography, works on paper, and writing. His work subtly explores the intersections between art history, representation and subjectivity.
Robert often reconsiders crucial moments from avant-garde art history, questioning their capacity to reflect the political complexities of lived experience, especially from a Black, queer perspective. Figures as varied as Stanley Brouwn, Marguerite Duras, Hokusai, Georges Balanchine, Bas Jan Ader and Yoko Ono have served as points of departure in previous works.
Notable among his recent performance works is Joie Noire (2019), part of a series reflecting on the legacy of Robert's friend and frequent collaborator Ian White. Using a collage of textual and musical material, this two-person performance addressed the racial and sexual politics of the AIDS crisis and the aesthetics of art, music and dance in the 1980s. "
source: https://glasgowinternational.org/artists/jimmy-robert/
"Robert typically uses photographic portraitureas a starting point for his works on paper, gently breaking down divisions between two and three dimensions, image and object. In some cases Robert uses found photographs that he tears, collages, tapes, and crumples before digitally scanning them and pinning them to the wall. In other cases, Robert takes new photographs in his studio and crams them into wooden boxes or arranges them on the gallery floor. Extending into the space of the gallery, these works create a relationship to the viewer's body while underscoring a sense of impermanence. Likewise, Robert's sculptures are either made from wood-based materials or give the illusion of paper forms and often play with notions of value and durability.
Robert's films and videos convey a sense of the ordinary in their scale, subject, and material. Broadly inspired by the French New Wave, the artist is also deeply influenced by feminist filmmakers such as Marguerite Duras and Chantal Akerman. Of a similarly intimate register, Robert's dance and performance works value gesture and chance over elaborate choreography, referring to Fluxus and the Judson Dance Theater."
source: https://mcachicago.org/Exhibitions/2012/Jimmy-Robert-Vis-A-Vis